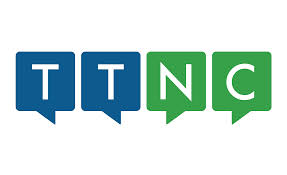 Buying virtual telephone numbers from The Telephone Number Company (TTNC)
You want a business telephone number or mutliple telephone numbers that add value to your business and give you the flexibility to forward calls to wherever you need them to be answered, including to our telephone answering service. That could be to your office, your mobile or straight to Call Catchers telephone answering service.
A virtual number will do just that.
Phone numbers from just £25
Instant online activation
Forward to landlines or mobiles
Online control panel with the Novero Platform
No contracts; just flexible and cost effective
GO TO TTNC's WEBSITE TO BUY YOUR NUMBER >>
Choose a Local Number, 0800, 03 or 0845 Number
Local Numbers
You can choose a number from any of the UK's Area Codes and use these numbers in your local advertising.
0800 Freephone Telephone Numbers
If your customer base is more widely spread, use an 0800 number in your UK advertising and give your customers a number they can call you for free from a UK landline.
0333 Numbers
If you're looking for a mobile friendly number, 03 Numbers are a great alternative to 08 ranges. Calls to 03 Numbers can be included in the free minutes mobile providers give their users.
0845 Numbers
Using an 0845 Number you can forward your calls to a UK landline for free.
Other Non-geographic ranges are available.
What our customers say
Easy to use, reliable, and cost-effective
"We chose TTNC to provide our telephone number forwarding service due to the low start-up cost and broad array of available free and add-on features. We have found the service easy to use, reliable, and cost-effective and would definitely recommend it to others."
Paul van der Westhuizen – Westhouse IT
FIND OUT MORE ABOUT VIRTUAL NUMBERS & CALL FORWARDING FROM TTNC